Pleiger Plastics custom molds its Plei-Tech® polyurethanes into a wide variety of configurations. From the easiest to the most severe applications, a Plei-Tech® compound can be selected to meet any of your polyurethane applications. Put Pleiger's 60-plus years of custom cast polyurethane molding experience to work for you, whether you need 1 or 100,000 pieces.
Pleiger's cast urethane and polyurethane molding services include product development which encompasses everything from prototyping to full production runs of your custom parts.
Prototyping: Turning Ideas into Reality
So, you've got this amazing idea for a new product. You can see it in your mind's eye - sleek, functional, and highly demanding. But how do you bring that idea to life? That's where Pleiger Plastics comes in. We can turn your ideas into reality with our custom-cast polyurethane and urethane molding services.
Our team of experts will work closely with you during the prototyping phase to ensure that every detail of your design is captured. We'll take your sketches or CAD drawings and use them to create a 3D model of your product. From there, we'll make any necessary adjustments and fine-tune the design until it's perfect.
Once the prototype is complete, we can move on to the next phase: full production runs. Whether you need just a handful of parts or thousands of them, we have the capacity to meet your needs. And with over 60 years of experience in custom-cast polyurethane and urethane molding, you can trust that our team will deliver high-quality parts every time.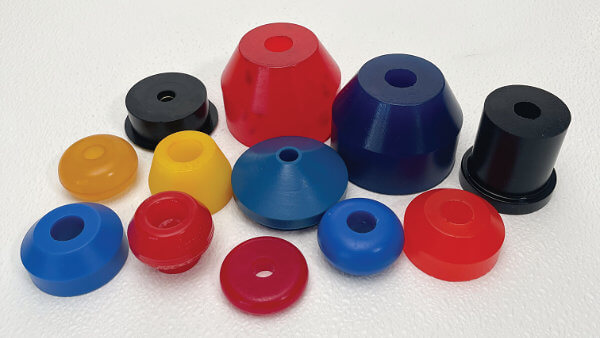 Meeting Your Specific Needs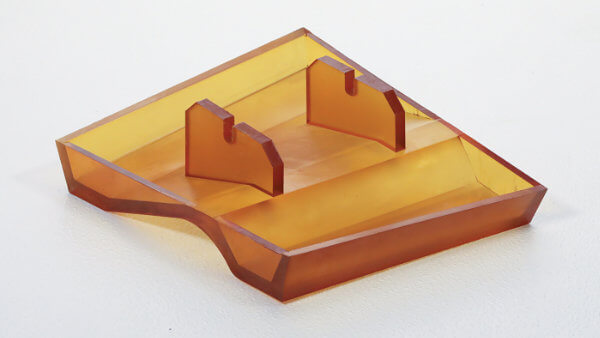 At Pleiger Plastics, we understand that every application is unique. That's why we offer various configurations for our Plei-Tech® polyurethanes. Whether you need a compound that can withstand extreme temperatures or one that is resistant to chemicals, we've got you covered.
Our Plei-Tech® compounds are carefully formulated to meet the specific needs of each application. We consider factors such as hardness, elongation, tear strength, and abrasion resistance to ensure that our urethanes and polyurethanes perform optimally in their intended environments.
And if none of our existing compounds meet your requirements, don't worry! We can customize a compound just for you. Our team of chemists will work closely with you to develop a formula that meets your exact specifications. So whether you're working on a cutting-edge aerospace project or a simple industrial application, we've got the right compound for you.
When it comes to custom-cast polyurethane molding, quality is everything. That's why we take great pride in our commitment to producing high-quality parts. Our state-of-the-art facilities, rigorous testing procedures, and skilled technicians ensure that every part that leaves our factory meets the highest standards.
But quality doesn't mean sacrificing efficiency. We understand that time is of the essence, especially when it comes to bringing a new product to market. That's why we've invested in advanced manufacturing technology and streamlined processes to ensure fast turnaround times without compromising quality.
Whether you need a small batch of prototypes or a large production run, you can rely on Pleiger Plastics to deliver your parts on time and within budget. We pride ourselves on being a trusted partner for companies of all sizes, from startups to global corporations.
When it comes to custom-cast polyurethane and urethane molding, Pleiger Plastics is the name you can trust. With our extensive experience, wide range of configurations, and commitment to quality and efficiency, we have everything you need to bring your ideas to life.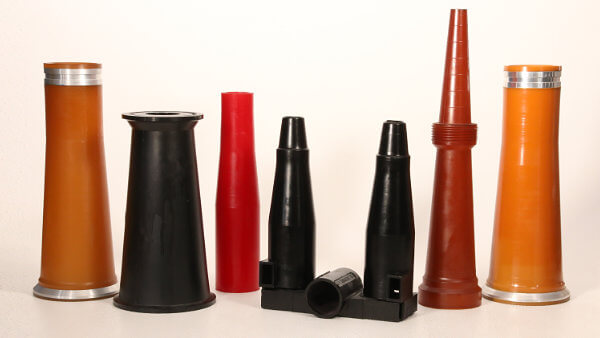 Let's Work Together!
Contact us today and let's get started on turning your vision into reality. Whether you need one piece or a hundred thousand, we're here to make it happen. Trust Pleiger Plastics with your custom-cast urethane molding needs and experience the difference for yourself.