Pleiger Plastics offers a vast array of high-performance polyurethane compounds tailored for transport rollers and polyurethane wheels applications. Our molded polyurethane rollers and load wheels handle high speed and the harshest service environments with great success. The Pleiger team can recommend the best urethane compound for your roller or wheel application.
Our Polyurethane Rollers and Wheels Have the Industry's Highest Load Capacities
Plei-Tech 15® (Vulkollan®) and Plei-Tech® 95 provide the industry's highest load capacities. Plei-Tech® 15 (Vulkollan®) is the industry's premier polyurethane compound for roller and wheel applications. Its excellent hysteresis properties provide outstanding performance and longer wear life than other elastomers in the most demanding applications. Plei-Tech® 15 is commonly used for narrow aisle forklift wheels and tires, guide rollers, casters, nip rollers, automated guided vehicles (AGVs), corrugated rollers, load wheels, and much more.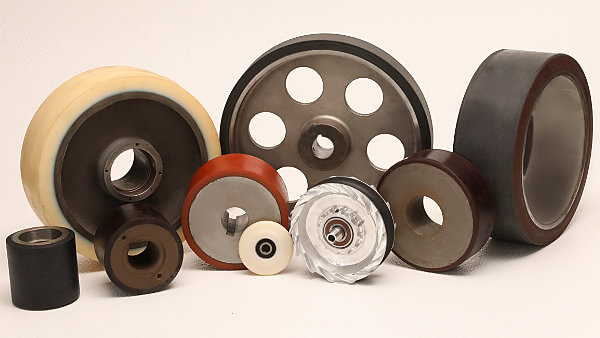 Transport Polyurethane Rollers Won't Damage the Surface
Pleiger's Soft Touch® transport rollers are recommended for applications where it is important not to mar or damage a surface while still retaining excellent abrasion resistance.
Plei-Tech® Polyurethane Compounds Have Excellent Bonding Characteristics
Plei-Tech® polyurethane compounds have excellent bonding characteristics with steel, aluminum, stainless, and plastic composites. Pleiger takes advantage of this characteristic by offering customers the service of stripping and recoating polyurethane wheels and rollers. This process offers a great savings advantage to the customer because they are not buying a new steel hub or core. With our expertise in stripping the worn material (urethane, rubber, or any other plastic) and prepping the core to be recoated with Plei-Tech® polyurethane, the rollers or wheels can be brought back to life. Why throw away valuable steel hubs that are in good condition when savings can be passed onto the customer by reusing them?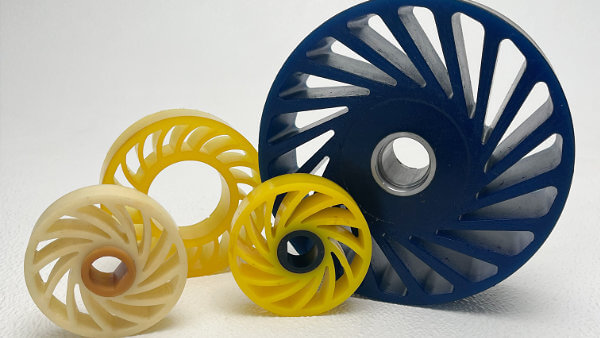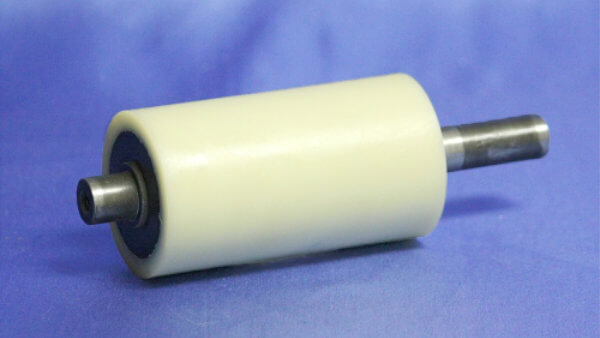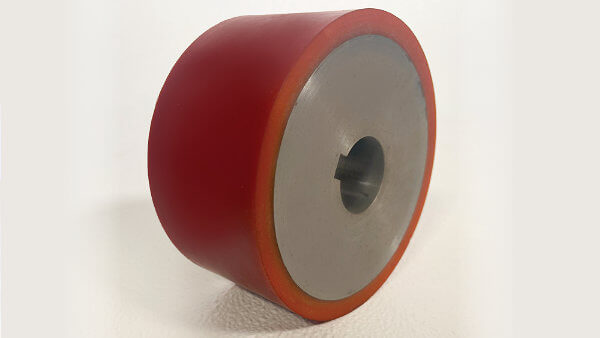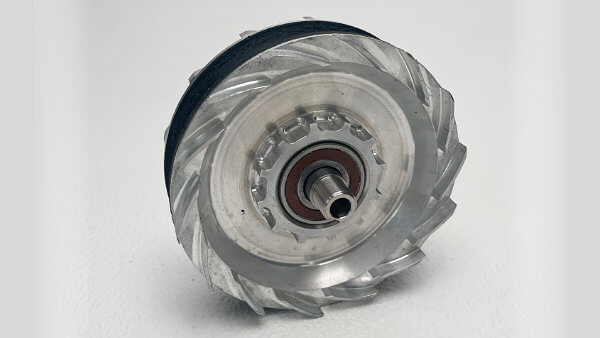 Self Cooling Vulkollan® Wheel

Contact us today for more information on our polyurethane wheels and rollers.