Plei-Tech® 15 (Vulkollan®) high density polyurethane foam is excellent for shock absorption of light to medium loads at high frequencies. A cellular Vulkollan® piece is able to be compressed up to 70% of its original height with minimal permanent set, making it well suited for high dynamic loading. Plei-Tech® 15 (Vulkollan®) is an open/closed cell polyurethane foam based on Vulkollan® (Plei-Tech® 15) chemistry. Cellular Vulkollan® complements solid Vulkollan® in applications where increased deformability and reduced stiffness are required.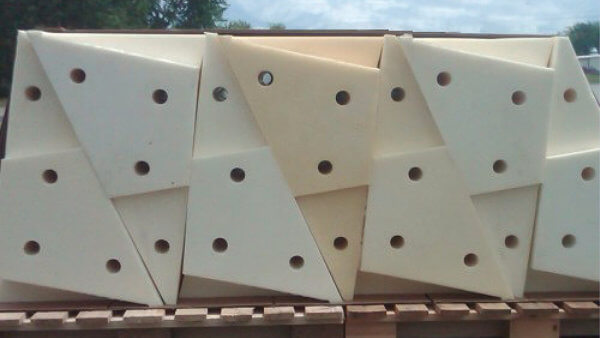 Flexible Structural Insert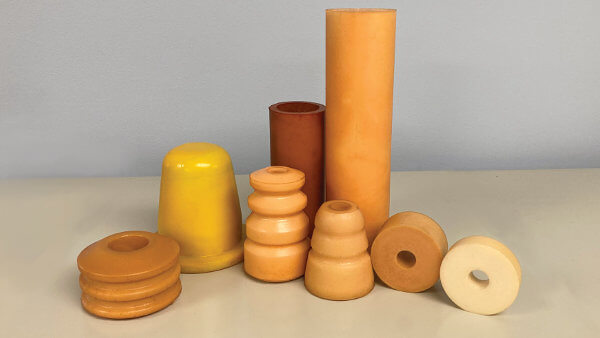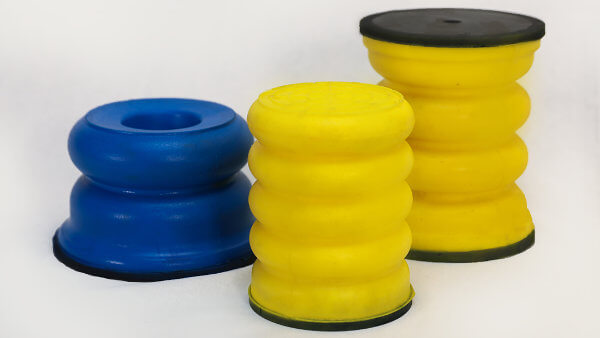 There are many advantages to selecting Plei-Tech® 15 high density polyurethane foam. It exhibits excellent shock absorption, high dynamic load capacity, excellent vibration dampening, noise reduction and the highest modulus of elasticity of all elastomers. This high performance urethane foam is MSHA approved and has excellent abrasion and cut resistance. Plei-Tech® 15 also performs well in oil and solvent environments.
Plei-Tech® 15 Polyurethane Foam parts are available in custom molded shapes, as well as polyurethane rod, foam sheet, and tube. It is commonly used industries such as: mining, printing, and automotive aftermarket.