Pleiger Plastics' Squeegee Pit Stop Pack offers a set of 10 ready-to-install squeegees, or fast change screen printing squeegees, with radii on the ends to retrofit your entire printing press. This set includes ten 3/8" x 2" x 16" Plei-Tech® squeegees with radii on the ends. The pack is available in an assorted profile or single durometer pack.
Within minutes your press will be back on track!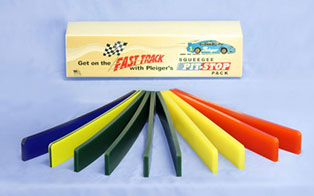 Assorted Profile Pit-Stop Pack
1 pc SET 70/90/70
1 pc BNS 70A
2 pcs SES 60A
2 pcs SES 70A
4 pcs SES 75A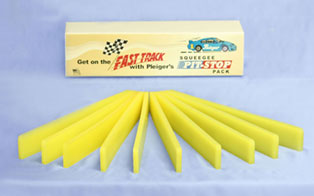 Single Durometer Pit-Stop Pack
10 pieces of any one durometer in the same profile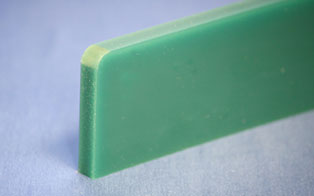 Why do you need the Squeegee Pit-Stop Pack?
FAST CHANGE: Reduce downtime by eliminating the need to cut and prep squeegees
EDGE: Manufacturer's edge for precise printing
PROFILE & DUROMETER SELECTION: For printing all colors
HIGH-PERFORMANCE POLYURETHANE SQUEEGEES: Improve print quality and longer life
Our fast change screen printing squeegees are superior to the competition because they are manufactured from high-performance polyurethane material in the United States. This material resists the effects of harsh chemicals and solvents while maintaining a sharp printing edge. Pleiger's manufacturing process ensures durometer accuracy (+3/-2A), dimensional stability (+/-.02″), and the precise thickness control (+/-.015″) that is demanded by screen printers worldwide.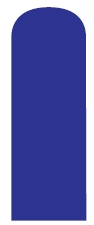 PROFILE: BNS – Bullnose
DUROMETER: 70A
COLOR: Blue
The rounded tip is exceptional for heavy ink deposits required for printing white inks on dark substrates or puff inks. Use for coating and low resolution.
PROFILE: SET – Square
Edge Triple Durometer
DUROMETER: 70/90/70A
COLOR: Yel/Blu/Yel
The 90A durometer center provides maximum support for the two softer print edges. This is an exceptional tool for printing high mesh counts with elevated screen tensions. It also excels in printing four-color process work or half-tone jobs on automatic presses.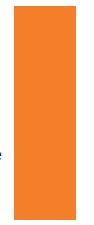 PROFILE: SES – Straight Edge Single Durometer
DUROMETER: 60A
COLOR: Orange
This squeegee prints heavier/thicker deposits. Use with low-tension screens or screens with minimum off-contact distance. Conforms more readily to open mesh counts and thicker diameter threads. Less thickness control and produces less image definition.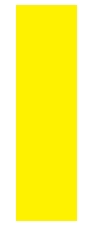 PROFILE: SES – Straight Edge Single Durometer
DUROMETER: 70A
COLOR: Yellow
This squeegee is the most popular and versatile in the textile industry. Useful for a wide range of meshes and ink viscosities. Use with high or low tension screens with appropriate off-contact distance. The added rigidity gives less.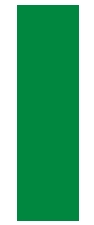 PROFILE: SES – Straight Edge Single Durometer
DUROMETER: 75A
COLOR: Green
This squeegee exhibits less deflection and provides a better ink shear. Use with high-tension screens or screens with low off-contact distance. It has excellent thickness control and definition.